IVCRC: Who We Are
---

IVCRC is an Associated Students committee that works to promote and educate the Isla Vista community as a whole by nurturing the relationships between the long-term and short-term residents. IVCRC funds on-campus and off-campus groups that work to improve the community. We are a committee filled with active and passionate students who wish to bring the Isla Vista Community together.
IVCRC is accepting virtual funding requests over the summer! Please review the Funding Process for more information.
---
IVCRC meets every other Monday at 8:00 PM via Zoom. If you would like to attend, please email ivcrc.as.ucsb@gmail.com for the link.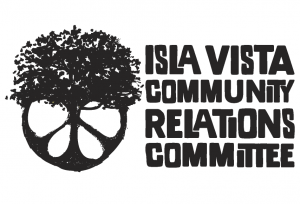 ---